The New 2020 Honda Insight
Stylish, spacious, fast and fancy… and oh yeah, it's a Hybrid!
When it comes to premium style, there is nothing like the new 2020 Honda Insight. With a base price of just $22,830, fancy is an understatement when it comes to this model. With 157 horsepower designed for quick acceleration, this car is not just looks, but has the power to back it up. It is Honda's latest push to make a larger impact in the hybrid market, and it doesn't disappoint.
Schedule a test drive and see how you can get behind the wheel today!
Interior and Technology
This vehicle is all about space and the latest technology is found here. Inside, there is multi-element LED headlights, push-button start, a digital driver's meter, touring trim with leather seats, plenty of rear seat legroom, and the list goes on.
Advanced technology and a a top-quality interior are also made clear in the Insight's 8-inch Display Audio which can be compatible with both Apple and Android's operating system, an 8- way power driver's seat and dual-zone automatic climate control. This Insight screams comfort and is a great improvement over previous models.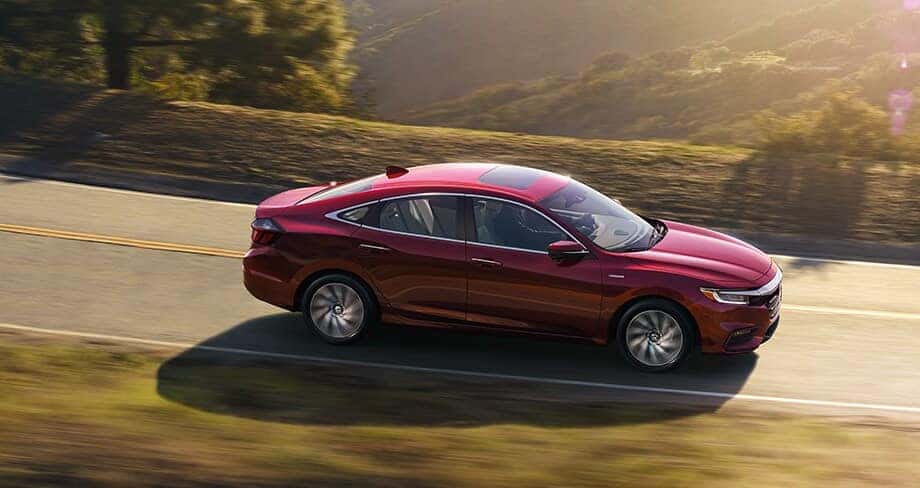 Safety at its core. Check This Out!
Automated emergency braking
Forward-collision warning
Lane-keeping assist
Adaptive cruise control
Traffic sign recognition
Auto high beams
Emergency roadside assistance
Honda's lane watch—a camera system that displays the car's right-side blind spot when right turn signal is activated
Rain-sensing wipers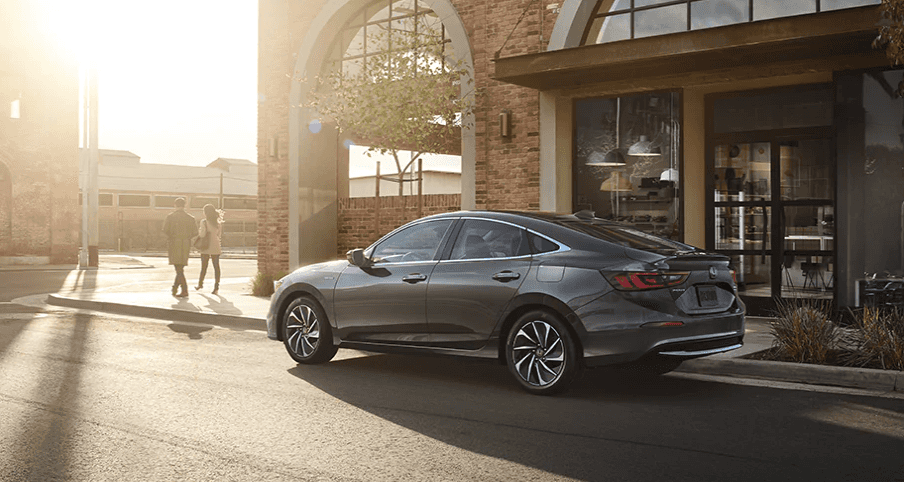 Exterior amenities
The New Insight is a traditional sedan, not your typical wedge-shaped hybrid hatchback and therefore its appeal is broadened. Its design is more "normal" than an eco-friendly unique look, and includes larger 17-inch wheels, power moonroof and the same chassis as the Honda Civic. The Insight also boasts a sleek roofline.
Eco-friendly yes, but also economical!
The Honda Insight has received fuel ratings competitive with the best hybrids out there. It promises a heady 50- plus miles per gallon. The engine functions as a generator in nearly all circumstances, enabling a version of its well-regarded 1.5-liter four backed by a new two-motor hybrid system will deliver a city/highway EPA fuel economic rating in excess of 50 miles per gallon. With this model, which is best in its class, Honda has invested over $61 million in plants to build it.
Stop in and test drive this new Insight today. It's beautiful, stylish and oh yeah, a Hybrid! Fuel economy never looked this good!