Mind your maintenance — Honda has you covered!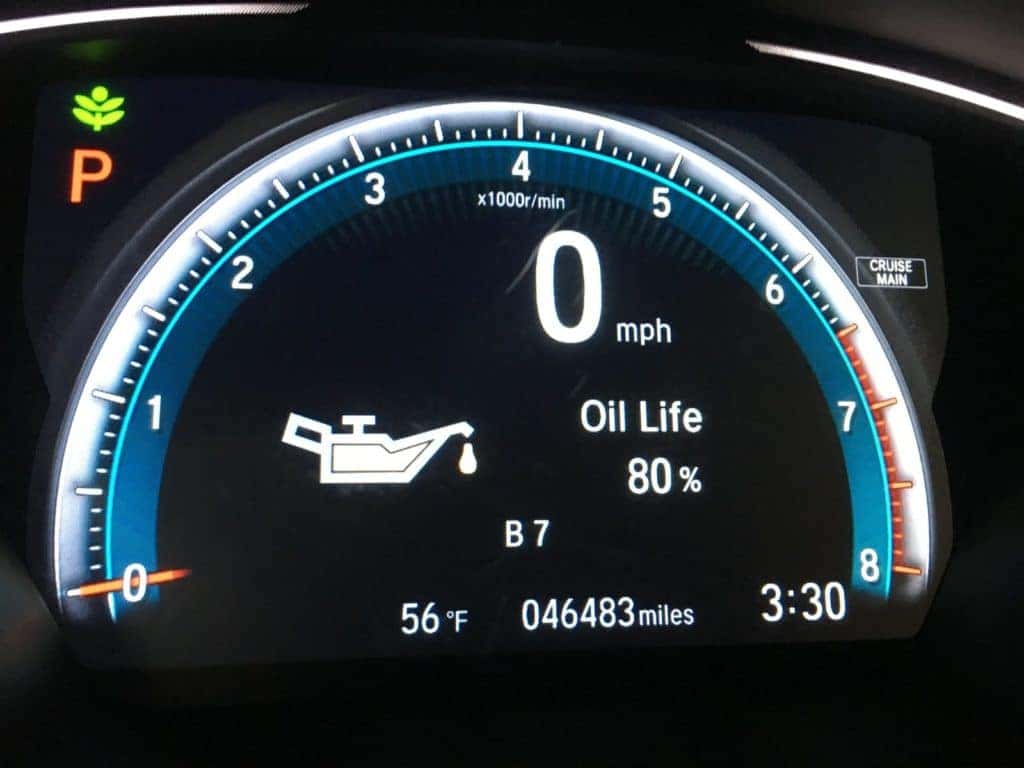 What is Honda Maintenance Minder? With the cue of a lighted wrench on your dashboard, Honda has your back when it comes to your vehicle's maintenance schedule with Maintenance Minder, easy reminders that speak to safety and convenience.
Honda's Maintenance Minder expertly notifies you when your vehicle needs serviced, measuring and recording sensor readings at various points to determine the optimal time for that service.
Here's more….
Since your vehicle's oil is a major contributor to the engine's performance and longevity, cues for its replacement are vital. When your engine runs at higher temperatures during short trips, frequent starts and stops or on hilly terrain, this will cause the oil light to deplete faster than driving under normal conditions. Driving with insufficient or deteriorated oil may cause your engine to fail or be damaged. This is where Maintenance Minder steps in! When the oil light reaches 15 percent, you'll see the Maintenance Minder indicator wrench turn on. In addition to the wrench indicator, a maintenance code will appear on your dashboard. This is to inform you which items need servicing.
When the oil light reaches 5 percent, the service is due immediately and if it reaches 0 percent, that means it is overdue. To that end, Maintenance Minder will show you the exact number of miles overdue with a negative sign in front so there is no mistaking it! This number will flash oil until you take your vehicle to be serviced.
The use of codes are another means to inform you of important service information, with each code tied to a specific area of your vehicle that requires service. These codes consist of a main code by itself or a main code coupled with a subcode. While this may seem confusing, your owner's manual has a page dedicated to this to spell it all out and explain what each code means.
The main code "A" means you just have to replace the engine oil. The code "B" indicates you need to replace the engine oil as well as the oil filter and also must have the front and rear breaks, as well as the parking brake, checked. The current codes, which are additional maintenance items, may vary depending on your model and trim. It is important that you check your owner's manual for your vehicle's specific codes.
For example, if you see the code "A2" displayed on your dash, your dealer will only need to change the oil and replace your interior air filter. Other service facilities may have you replace the oil unnecessarily, and may not even replace your cabin filters. But at Honda, dealers work to ensure that not only are your vehicles efficient, but so is your service.
Not only is the Maintenance Minder system there to make sure you are getting your service in a timely fashion, it is knowledgeable enough to group your reminders together to lessen your trips to the dealer. For example, if your vehicle's drive belt inspection is scheduled to be performed at 30,000 miles but your oil light percentage will reach the end of its useful life at 29,000 miles, the Maintenance Minder system will move the belt inspection up. That way, you won't have to come back for service in another 1,000 miles.
It's simple — see the wrench icon and pay a visit to your local Honda dealer and they will do the rest. Get quick, easy and affordable service each and every time. Keep in mind that performing regular maintenance according to the factory-recommended Maintenance Schedule is the best way to ensure your Honda is running in optimal condition. While each vehicle has its own specific maintenance needs, specific maintenance schedules are in place and necessary during your vehicle's lifespan. This program is designed to improve safety and performance across the Honda lineup and works by monitoring each and every driving cycle, which is defined by each time the vehicle is turned on and off. Specifically, it is an algorithm driven, on-board computer that alerts vehicle owners about specific maintenance needs so they can address an issue promptly. It is an antiquated idea to believe that your vehicle is running well as long as it is running. The Maintenance Minder takes into account both deterioration and decay and the fact that certain parts may need maintenance or replacement, and servicing those parts sooner rather than later can prevent other more costly repairs down the road.
Honda has developed specific maintenance schedules as each vehicle has its own maintenance needs. The Maintenance Minder system shows engine oil life as a percentage, which drops over time as the vehicle racks up miles. The system works by counting down oil life based on engine operating conditions, both normal and severe.
As if this alert is not convenient enough, Honda makes it super easy to use! As the on-board computer continuously monitors your vehicle, it provides continuous information on the remaining engine oil life left. Simply depress the Select/Reset knob on the information display and you will see use progression. When the on-board computer determines that your vehicle has reached 15 percent of remaining life, it will turn on the Maintenance Minder light for you. Also, each time the vehicle is started, the information center will default and automatically display the percentage of remaining life. It could not get simpler! To return to the odometer/tripometer, just depress the Select/Reset knob.
Honda's Maintenance Minder system is also impressive in that it automatically adjusts the maintenance intervals based on engine operating characteristics, your driving habits and the climate that you have operated your vehicle in. And because most people maintain constant driving habits, this means that mileage between maintenance will be consistent.
Following the Honda Maintenance Minder is the best — and easiest — choice when it comes to the safety and longevity of your vehicle. It is not just an "oil change" indicator, but rather makes recommendations for your entire vehicle maintenance. This means continued reliability, longer vehicle life and better resale value. Mind your maintenance — Honda has you covered!