Make a day of it — and see why #CLErocks!!
Top things to do near Cleveland
When planning your next visit to us at the Jay Auto Group in Bedford, why not make a day of it and visit one or more of the special stops that Cleveland has to offer. No longer the city of jokes and jeers, Cleveland is now home to some of the top cultural institutions, restaurants and sites in the country. It boasts a melting-pot heritage that is made clear in the mixture of cultures and ethnic neighborhoods that draw people from all over the world.
Make a day of it and see why #CLErocks!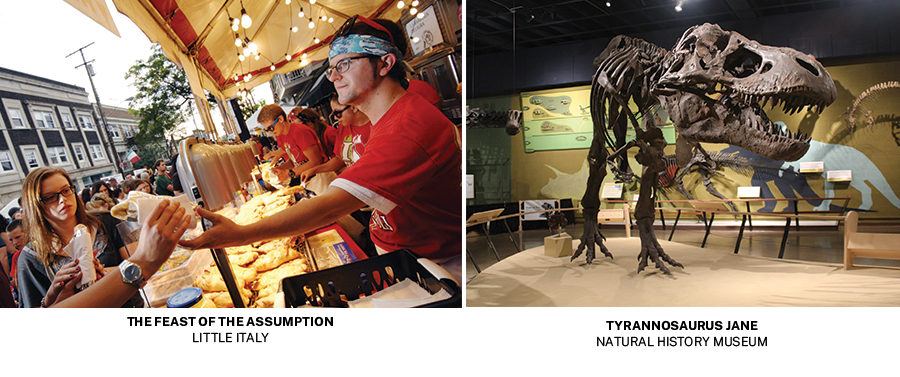 University Circle/Little Italy
Vibrancy and culture are found in the University Circle/Little Italy neighborhoods of Cleveland, an area that draws millions to live, work and play each year. Located on the city's east side, University Circle is one of the country's densest concentration of cultural attractions and performing arts venues. Home to the famed Cleveland Museum of Art, Severance Hall and the Museum of Contemporary Art as well as the Cleveland's Botanical Gardens, and more, University Circle is one of Cleveland's most popular areas. Whether it's history you desire through stops at the historic Lake View Cemetery or Cleveland Museum of Natural History or a quiet stroll and lunch, this neighborhood has it all. Among its countless events and highlights, summer's Parade the Circle is one of the biggest draws. A staple of the Cleveland Museum of Art for the past three decades, the parade is University Circle's signature free summer event that features international and national artists, giant puppets, bright costumers, stilt dancers and more.
Minutes away is Cleveland's Little Italy, an enclave that takes you back to the olden days, where small businesses, ethnic shops and a good ole bocce tournament can be had any day of the week. This area is ripe with restaurants, including such staples as the famed Mama Santa's pizzeria, La Dolce Vita and Trattoria Roman Gardens, among many others. Summer art walks, a Columbus Day parade and the Feast of the Assumption, an annual large-scale festival of food, culture, entertainment and more, are just some of the many offerings in this popular area of Cleveland that is rooted in tradition, food and family. With businesses open year round as well as art galleries and a picturesque park with plenty of tables and chairs, Little Italy is a cultural district like no other. With over 20 galleries, 15 restaurants, two schools and a church, this neighborhood is home to many Italian families and young professionals. It's an area where memories are made!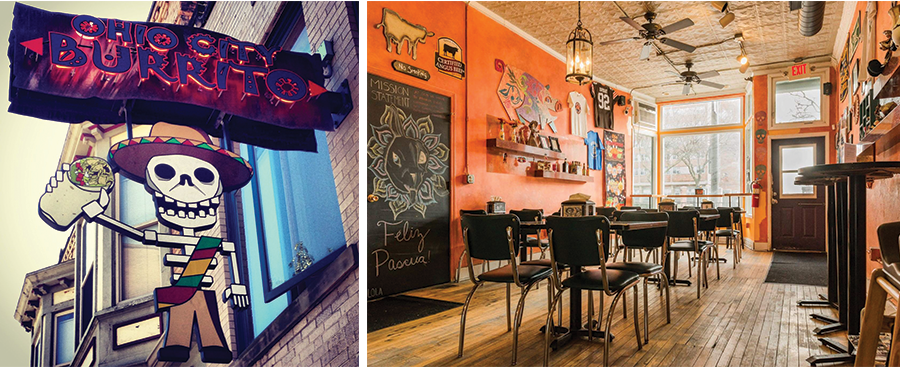 Barrio
Build your own tacos? Yes please! Especially in a hip venue like Barrio. Featuring over 30 tacos packed with local, fresh ingredients as well as award-winning queso and guacamole, Barrio is the perfect stop for lunch, dinner or a festive happy hour!Surrounded by colorful walls, murals and brightly painted tables and chairs, Barrio is an atmosphere that is simple, relaxing and downright hip! With various locations throughout Cleveland and kudos like Best Happy Hour and Best Tacos, Barrio is a must stop on your dining journey in the city. In addition to fresh food boasting a local flair, Barrio's is home to some of the best margaritas and craft cocktails around. Visit this Mexican kitchen and bar which taps into the food truck phenomenon. You can't go wrong with any kind of taco. This is street food at its finest!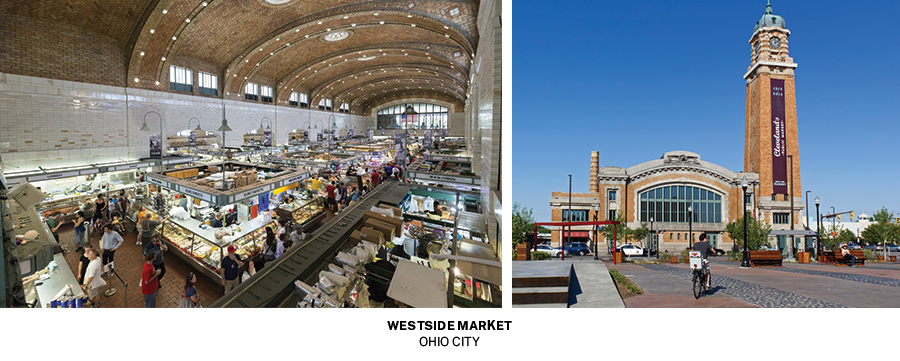 Ohio City
This urban neighborhood can truly meet all your needs — and then some! Located west of Downtown Cleveland and the Ohio River, this neck of the woods is the perfect spot for a visit no matter the time or day of the week. Whether it is a stop at one of the area's celebrated restaurants or a tour of the unique historic housing stock, this area is a cultural institution all its own.
Ohio City is home to numerous fun and exciting events like street fairs, open air markets or a good old fashioned pub crawl, plus much more. It is clean, safe and a perfect destination for your family or an evening with that special someone.
Among its many amenities is that it is home to the famed West Side Market, an anchor to the area and in operation for over a century. This facet of the neighborhood is a true market, with a wide variety of fresh meats, cheeses, poultry, seafood, baked goods and morel
Restaurants run the gamut here, from old style taverns and pubs to leading dining experiences. There is shopping, lodging and just about every business one can think of. Take the time to visit one of the city's historic, growing and fascinating areas.
The Flats/Punch Bowl Social
Cleveland's Flats, an area that has undergone a complete transformation over the years, is truly a centerpiece of the city. Rich in history, the area has undergone a $750 million redevelopment in recent years, making it a hub of nightlife, energy and some of the best dining the city has to offer.
With restaurants, complete with backyard games, and a picturesque boardwalk, the East bank is drawing young and old day in and day out. There is entertainment and restaurants boasting chef-driven menus, all complete with a fabulous view of the river.
Connect to the West bank on a free Metroparks Water Taxi and enjoy a visit to the Cleveland Aquarium or catch a tour on the Nautica Queen. Hot spots like Shooters on the Water is a lively gathering establishment as is the trendy Music Box Supper Club, an Indie music venue.
A trip downtown cannot be complete without a stop at Punch Bowl Social, as fun as its name indicates and a concept that has resulted in lines out the door. It's food, games and an atmosphere that is truly one of a kind. From a mini-golf course that starts and ends at the epic bar to billiards, foosball and everything in between, the Punch Bowl experience is truly unique. Visit for a meal, and stay for the fun!

Rock & Roll Hall of Fame
Home to millions of visitors each year, Cleveland's Rock and Roll Hall of Fame is a must for music fans of all ages. Opened in 1995 and including one of the most impressive collections of memorabilia ever assembled, the Rock Hall is pure entertainment, including exhibits that rotate and even special concert events.
Every two years, the hall features the biggest stars in rock history as part of an induction ceremony.
The Hall also includes an expansive gift shop that is open for a visit, even without a ticket.
Weigh in on who made the hall with family and friends for an enjoyable afternoon of discovery, music and trivia.
Check out events like a spring music fest or summertime outdoor concert series if you happen to be in the area.
Located on the picturesque shore of Lake Erie, the Rock Hall highlights the most major influences in music and innovators in the industry.

Great Lakes Science Center
Kids and adults alike can take part in the interactive nature of the Great Lakes Science Center, filled with exhibits and a variety of activities and special events. Cool scientific concepts are to be explored here and curiosity is sure to be piqued! In addition to a variety of permanent exhibits, the center is also home to the Cleveland Clinic DOME Theater, the world's first three-projector, laser-illuminated movie projection system. The theater presents both educational films as well as well-known Hollywood Movies.
Visitors will see science come to life in many cool and fascinating ways. This museum and educational facility is located in downtown Cleveland, with many of the exhibits documenting the features of the natural environment in the Great Lakes region of the country.
Following your visit, stop for a bite at the center's cafe or peruse its gift shop.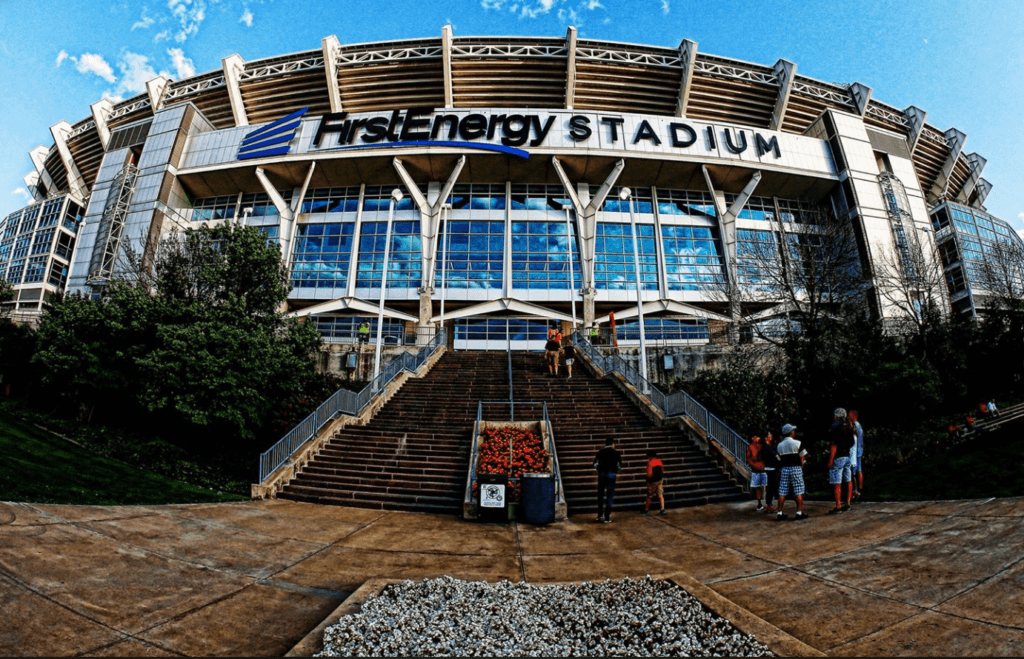 FirstEnergy Stadium/Cleveland Browns Stadium
Catch a game at Cleveland's FirstEnergy Stadium, home to the Cleveland Browns as well as the venue for college and high school football, soccer and a variety of top concerts. Sitting on 31 acres, the stadium is a focal point when traveling downtown Cleveland. It underwent two significant renovations in 2014 and 2015 amounting to $120 million and once boasted a record attendance of over 73,000.
The stadium, which sees thousands of diehard Browns fans each year, is known for its eastern section of seating referred to as the Dawg Pound.
This stadium is clean, friendly and sits prominently on the shores of Lake Erie.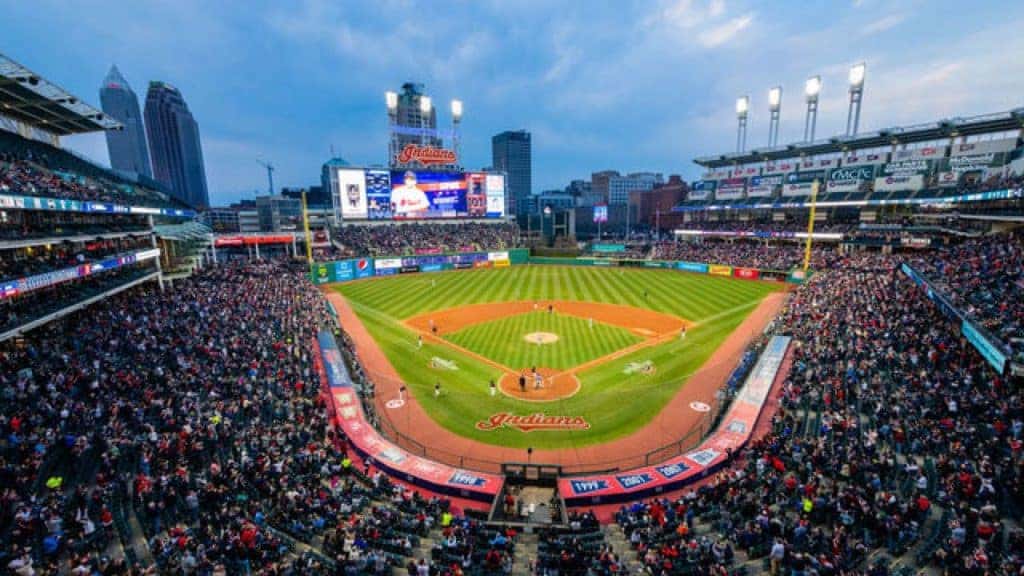 Progressive Field/Cleveland Indians Ballpark
Summertime means a visit to Progressive Field, home of the Cleveland Indians, as well as food and fun for the entire family. Located in downtown Cleveland, this field holds the title of Major League Baseball's best ballpark in a 2008 Sports Illustrated fan opinion poll. Once and lovingly referred to as "The Jake," Progressive Field opened in 1994 as Jacobs Field to replace the Cleveland Stadium. It premiered with a seating capacity of over 42,000, and now peaks at over 45,000.
A visit to the field while in Cleveland means that you have sat in the home of a team with 10 Central Division titles and one that has hosted playoff games in 11 seasons, most recently in 2018.
This ballpark is also home to top eateries, a glass-enclosed multi-level restaurant "Terrace Club," clubhouse, arts and crafts area, "Kids Clubhouse" and more.
It makes for a perfect day for the entire family.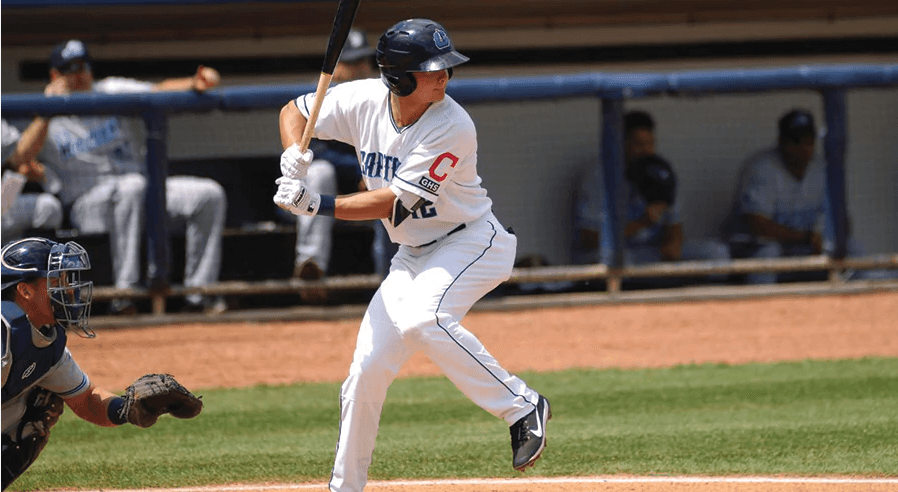 Classic Park/Lake County Captains Field
Just 15 minutes from Downtown Cleveland is home to the Lake County Captains Professional Baseball Club, which is the Class A affiliate of the Cleveland Indians. Visit this state-of-the-art facility that presents such events as concerts, fundraisers, meetings, parties and more.
Whether it's a celebrity softball game or a black-tie fundraiser, this field, featuring 6,500 seats, is the perfect venue to check out when in town. Among its features are luxury suites, large indoor suites and party decks that allow visitors to take in a breathtaking view.
It is also known for its fireworks displays that provide for a memorable evening for young and old alike.
Built in 2003 at a cost of $22 million, this park is surely home to Big League dreams. Visit its indoor batting facility with two full-sized batting cages for a day of family fun.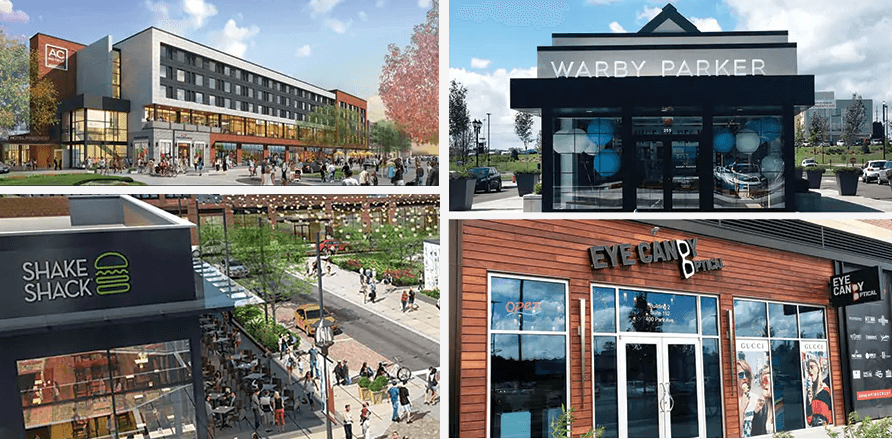 Pinecrest
Is a day of shopping something you are looking for? Or just to stroll, window shop and have a quaint lunch or delicious dinner? Then Pinecrest can surely fit the bill. Located in Orange Village, this shopping destination is a perfect spot for an afternoon or evening. It features a premiere mix of nationally renowned retailers like Pottery Barn, Vineyard Vines, J Crew and more, plus small boutiques and shops for whatever you may be looking for. Dine at a variety of diverse restaurants, from breakfast at First Watch to lunch at BIBIBOP Asian grill and dinner at Red, the Steakhouse. Food choices run the gamut and include special eateries for just about every taste.
Let your stroll take you to Silverspot Cinema for the latest movie or enjoy happy hour across the street at Cooper's Hawk Winery. You can even grab whatever groceries you need at Whole Foods, another anchor to the shopping destination center. This area truly has it all!

Slyman's Tavern
Hands down, the best — and biggest — sandwiches in Cleveland are the claim to fame at Slyman's Tavern, a Cleveland favorite and a must stop when in town! Slyman's legacy took root in downtown Cleveland, where it had been located over 50 years before moving to the city's various suburbs. From famous sandwiches like corned beef, roast beef and pastrami to full dinners and a hearty Sunday breakfast buffet, every dining need is met here! You can even stop by for a quick happy hour to get the Slyman's experience and enjoy deals on select appetizers and beer and wine by the glass. There is nothing like a Slyman's Reuben and come see why! Cleveland's best is to be found here in this warm, friendly sandwich shop.

Jeni's Ice Cream Chagrin Falls
With a soft orange palette, exposed brick, barn wood and ice cream rooted in creativity and quality, Jeni's Ice Cream in the picturesque village of Chagrin Falls is worth the experience down to the very last bite! The brainchild of Jeni Britton Bauer, Jeni's boasts ingredient-driven ice cream that is not duplicated elsewhere. Flavors include the famous Brambleberry Crisp, Brown Butter Almond Brittle, Sweet Cream Biscuits and Peach Jam, and the list goes on! Unique tasters can't pass up flavors like Goat Cheese with Red Cherries or Middle West Whiskey and Pecans, presented in an atmosphere that is calm, beautiful and truly one-of-a-kind. Located in the pedestrian friendly New England style town of Chagrin Falls, Jeni's is the perfect end to any day of the week.
Make a day of it, and see why Cleveland is truly a destination spot. From arts and culture to food and fun, the choices are endless. There's no doubt #CLErocks, and these are just some of the reasons why.