Honda Supplies F1 Power Units to Aston Martin in 2026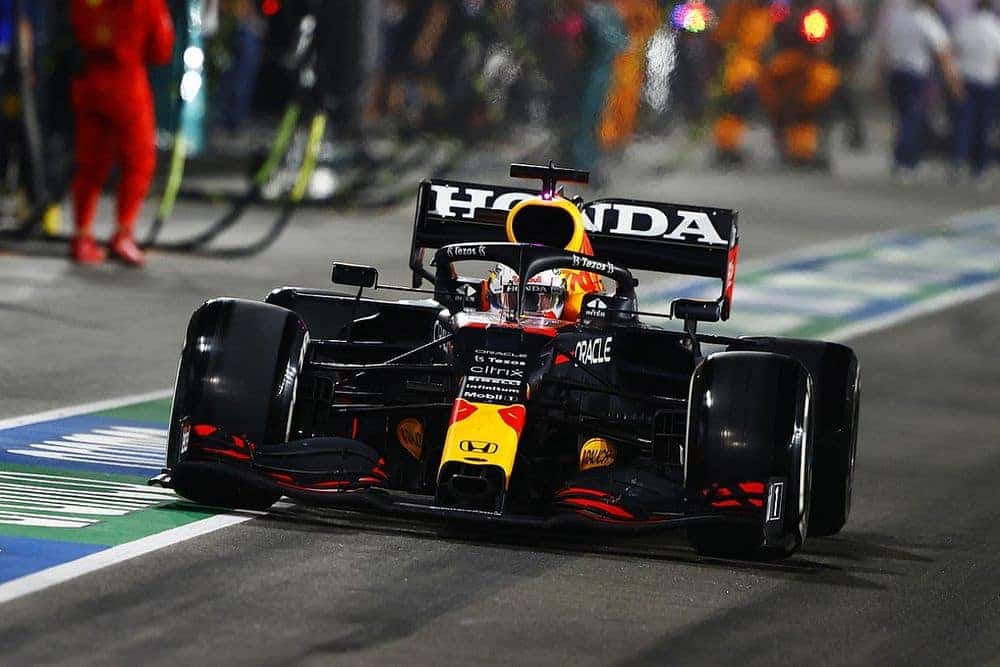 Joining forces!
The news is official, and it's notable — Japanese manufacturer Honda will be returning to Formula 1, supplying Power Units to Aston Martin beginning in 2026! This came after the automaker "quit" Formula 1 in 2021. A new partnership and plan is in place, and it also has a name — the Aston Martin Aramco Honda Team. Not only does this mark a new beginning, but a new ending of sorts, with Aston's use of Mercedes-AMG engines in its F1 cars coming to a close.
A Grand Prix comeback is also wrapped into this new announcement for Honda, which recently brought its partnership with Red Bull Racing to a close. However, they had continued their relationship with Red Bull through a power unit support deal, which will still run until the end of 2025, and won both championships.
But with Red Bull seeking a new path with an in-house power unit division, aided by their new partner, Ford, Honda was forced to look elsewhere, hence the deal with Aston Martin.
Another reason behind its move to supply the F1 Power Units is due in large part to the new rules that come into effect in 2026. Those new regulations for F1 will require the cars to receive 50 percent of their power from the internal combustion engine, with the other 50 percent deriving from an electric motor. That is compared to today, where only 20 percent of the powertrain's output comes from the electric motor.
Another rule involves the change to the utilization of 100 percent sustainable fuel, which represents a drastic pivot from today's conventional fuel.
These changes fall in line with the vision and direction of Honda, which has aimed toward the realization of carbon neutrality.
"Working to these regulations will have profound significance in terms of providing Honda important opportunities to pursue the development of future technologies toward that direction," the automaker said in a statement.
The responsibility for developing the new engine for Aston Martin will fall under the Honda Racing Corporation, which is the division that currently provides technical support to Red Bull Powertrains. Mercedes, which has partnered with the Silverstone-based team since 2009, will continue to supply Aston Martin with power units, as well as the gearbox and rear suspension, until the end of 2025.
"One of the key reasons for our decision to take up the new challenge in F1 is that the world's pinnacle form of racing is striving to become a sustainable racing series, which is in line with the direction Honda is aiming toward carbon neutrality," Honda CEO Toshihiro Mibe said. "It will become a platform which will facilitate the development of our electrification technologies."
In developing these power units, Honda aims at putting its electric motor and battery technologies through very intensive tests, and will then transfer this knowledge back to mass production.
"We believe that the technologies and know-how gained from this new challenge can potentially be applied directly to our future mass production electric vehicles," the company said in a statement. Those include the electric flagship sports model, for example.
Newly gained knowledge will also apply to electrification technologies in various areas, including eVTOL, which is currently under research and development.
In achieving this new partnership, both Honda and Aston Martin F1 aspire to greatness, planning with the start of the 2026 season, to work together and strive for the Championship title as Aston Martin Aramco Honda.
With mutual respect for one another, the two are moving forward with similar goals in mind. Those include a shared drive, determination and relentless ambition to succeed on the track.
"Honda is a global titan, and its success in motorsport is longstanding and incredibly impressive," Aston Martin owner Lawrence Stroll noted.
Added Koji Watanabe, president of Honda Racing Corporation which will run the project: "In the midst of major changes in our business and the motorsports envierontmtn leading toward the transition to a carbon neutral society, we have re-established HRC as an optimal platform to sustain and further evolve motorsport activities as a Honda strength.
"We will establish sustainable operational structures for our racing activities and continue to deliver more dreams and excitement for motorsports fans all around the world."
This partnership, resulting in what is considered a change of upmost importance, is also considered the last puzzle piece in Aston Martin's ambitious plans and future for Formula 1.