Honda Pilot earns IIHS top safety pick!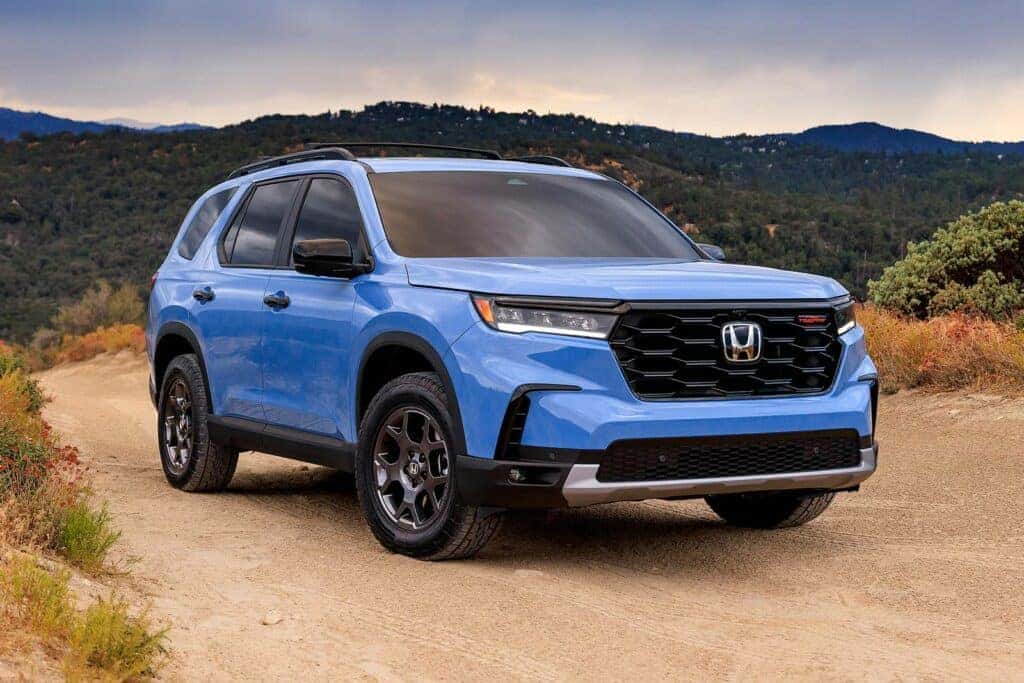 The ultimate peace of mind!
When it comes to safety, Honda left no stone unturned with the redesigned 2023 Honda Pilot, with it earning the Insurance Institute for Highway Safety's highest accolade and honor — the 2023 Top Safety Pick Plus or TSP+. The Pilot is among the elite with this designation, with a combined seven Honda models earning 2023 TSP ratings or better.
Here's more….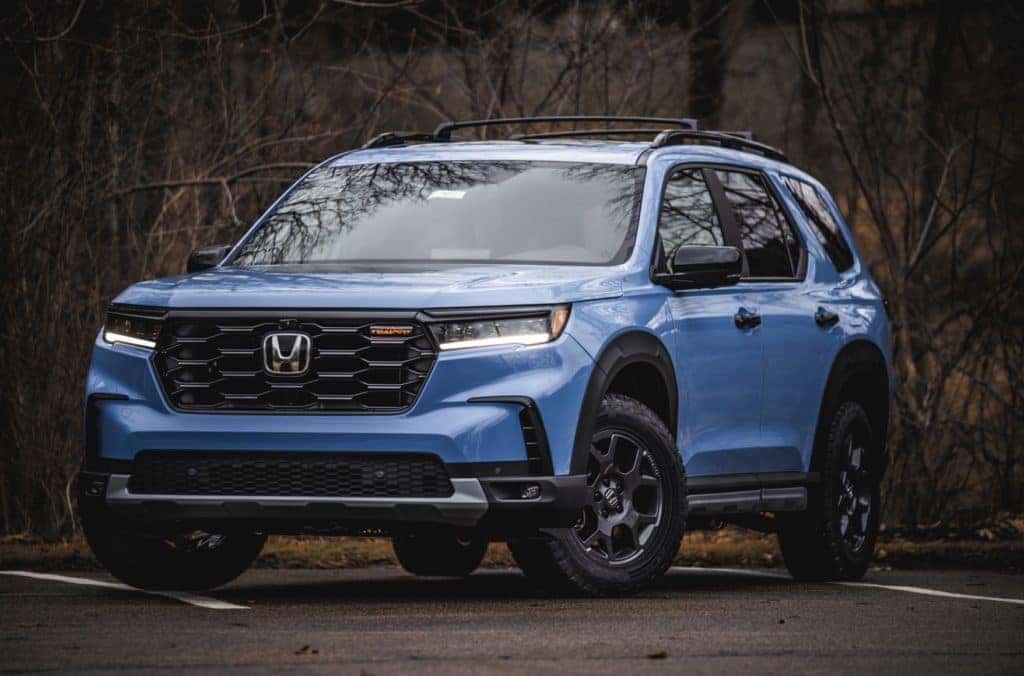 As part of this impressive rating, the Pilot earned top designation from IIHS in the areas of crash Avoidance and Mitigation evaluations including daytime and nighttime vehicle-to-pedestrian avoidance and headlight performance.
With Safety at the forefront, especially with the automaker's longstanding approach of "Safety for Everyone," Pilot models for this year are well equipped with such top features as Honda Sensing, a suite of safety and driver-assistive technologies. Among those are Collision Mitigation Braking System with Pedestrian Detection, evaluated by the IIHS as a "front crash prevention" system. There is also Forward Collision Warning; Road Departure Mitigation; Lane Keeping Assist; Adaptive Cruise Control and more.
Designed, developed and produced exclusively in America, the Pilot has an enhanced body design, which has been applied to Honda's award-winning airbag technology.
The Pilot, like all Hondas, benefit from the automaker's proprietary Advanced Compatibility Engineering body structure. This is designed to help protect the vehicle's occupants in a wide array of frontal collisions, along with advanced supplemental restraint systems.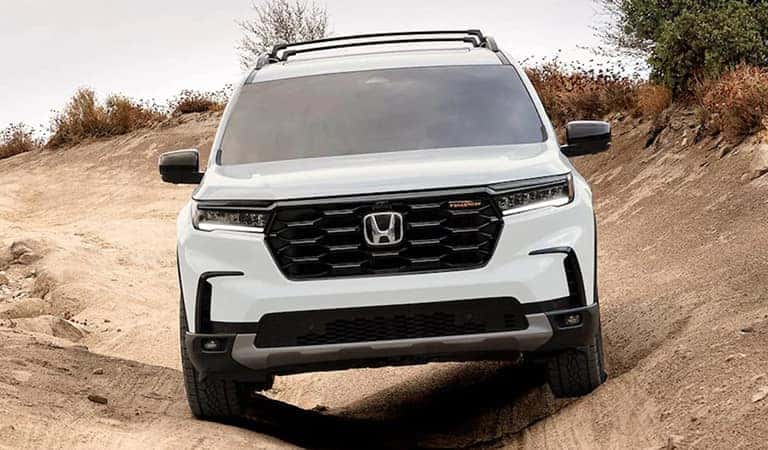 How its engineered!
Specific to the 2023 Pilot, engineers have enhanced ACE with a new structure that serves to optimize and integrate into the front subframe and side-frame which will ultimately improve the vehicle's crash capability with smaller vehicles, as well as provide for occupant protection in oblique frontal collisions.
Key to its offerings, Honda also added an award-winning front passenger airbag that utilizes a three-chamber design that is extra beneficial in angled frontal impact in which lateral collision forces can cause an occupant's head to rotate severely or slide off the airbag. This dramatically increases the chance of injury.
The Honda Design Studio in California served as the venue for the Pilot's design. The vehicle was developed by Honda engineers at the automaker's North American Automotive Development Center in Ohio, and is produced exclusively by associates at the company's Alabama Auto Plant.
Path to excellence!
Achieving this top rating did not come easily! Qualifying for the award was more difficult due to the fact that IIHS toughened its safety criteria to account for taller and heavier vehicles traveling at faster speeds on roadways. For example, the new Pilot was granted top "Good" ratings on all four crash tests, including a tougher side impact test that uses a barrier weighing 4,180 pounds
and traveling at a speed of 37 mph. For the past two decades, that test used a 3,300 pound barrier traveling at 31 mph.
In addition, it is important to note that less than half of the number of vehicles have qualified for the 2023 TSP+ award compared to last year. That includes the 2022 Honda Pilot which did not earn a TSP+ or a TSP due to its "Acceptable" rating on the small overlap test and no rating on its braking system with pedestrian detection.
The Pilot was able to qualify for the top TSP+ due to it having a standard automatic braking emergency braking system that earns "Advanced" or "Superior" ratings when it comes to mitigating or avoiding crashes with vehicles as well as with pedestrians at day or nighttime.
When it came to the Pilot's automatic braking system, it earned a "Superior" rating due to many factors. In specific, the standard driver-assist suite of features on the new Pilot, which is called Honda Sensing, is considered the most complete and robust standard system on the market. It includes such features as adaptive cruise control down to a stop, active lane control, automatic high beams and a driver attention monitor. They also earned a "Good" rating thanks to the LED headlights which come standard on the Pilot.
With a commitment to safety and an aim at a collision-free society, Honda has put a plethora of features in place across its lineup. Those advanced passive safety features, including Honda's proprietary Advanced Compatibility Engineering or ACE body structure and next-gen passenger front airbag technology, have resulted in not only the Pilot, but other models, achieving top safety ratings.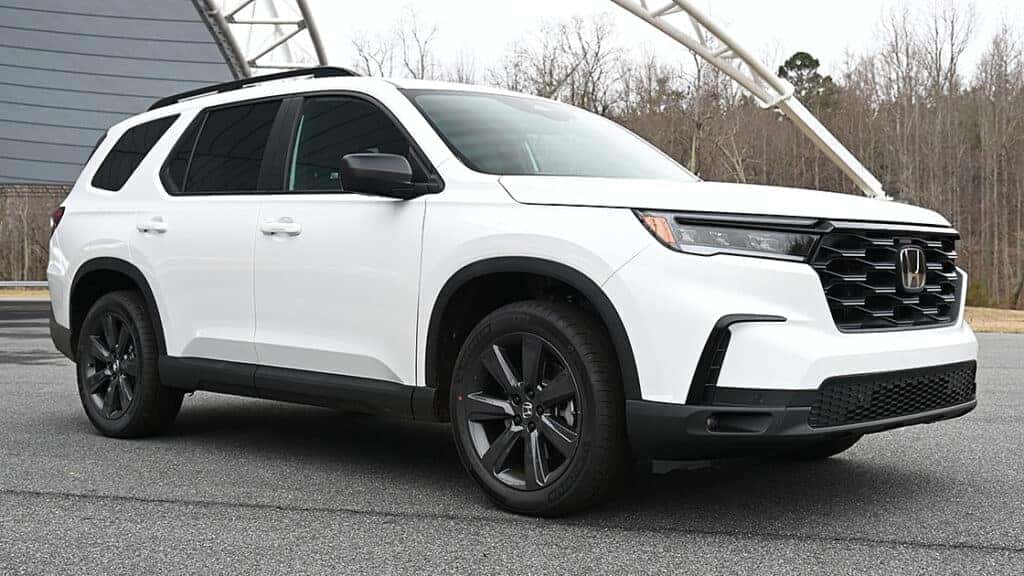 Honda 2023 IIHS Award Winners include:
2023 Honda Accord with a TSP+; the 2023 Honda Civic Hatchback (TSP), with the exception of the Type R performance variant; the 2023 Honda CR-V (TSP+); the 2023 Honda HR-V (TSP+); and the 2023 Honda Odyssey (TSP+).
With the Pilot, a total of seven models in Honda's lineup are considered the highest level when it comes to bringing forth a safe experience for driver and passenger alike! America made and rooted in true peace of mind, the 2023 Pilot is your next best choice! Take a test drive today!