GTechniq: Ceramic Coating
Ceramic Coating –
The BEST defense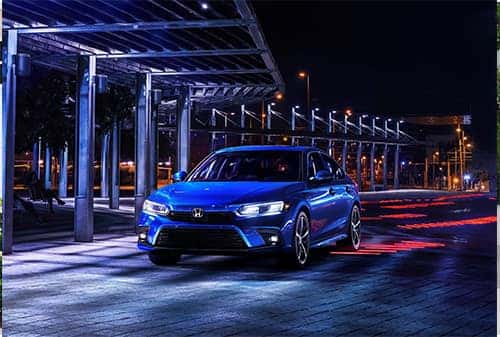 Long lasting. Durable. Innovative. Easy to use. These are just some of the words that describe GTechniq Ceramic Coating, the best defense in protecting your vehicle's paint. These long-lasting ceramic coatings chemically bond to the surface of your vehicle while also repelling dirt and water. This is protection personified and the best defense…See what this proven global leader is all about!
How it works
Utilizing the latest and most advanced nano-technology, this scratch-resistant ceramic coating forms a strong glass-like protective layer over the vehicle's paint. And because the "nanos," referring to the size of the particles in the coating itself, are small, when applied to the surface, they seal all the pores, thus making the service water repellent as well as resistant to UV, scratches, chemicals, extreme heat and the list goes on. The ceramic coating itself is a mixture of nano structured silanes and siloxanes that, when hand-applied, chemically bond to the paint or glass. This technology also provides protection for glass, interior and wheels, all with a five-year guarantee.
Its origins
With a top reputation, GTechniq has its roots in the UK, where the detailing manufacturer has been a proven leader in ceramic coating technology for quite some time. They are known for their flagship ceramic coating — Crystal Serum — but are clearly widespread in their popularity and reach. They offer both "prosumer" products that any detailing enthusiast can purchase, as well as professional-only coatings that only accredited detailers have access to. Gtechniq have a range of chemically-bonding coatings, each of which offers various levels of protection and durability.
"This scratch-resistant ceramic coating forms a strong glass-like protective layer over the vehicle's paint."

The types
Crystal Serum Ultra — This is known to deliver the best swirl resistance of all of the Gtechniq coatings. A composite ceramic coating, this product, when applied, operates into two layers. The first layer bonds greatly to the paintwork and simply cannot be washed off. The second layer, which is harder, provides superior chemical resistance as well as protects against weather and stir.
Crystal Serum Light — Considered the prosumer version of the famous Gtechniq Accredited Detailer Crystal Serum Ultra, Crystal Serum Light offers 80 percent of the Ultra's performance. Like the Ultra, the Light also provides top-of-the-line paint protection, forming an ultra-durable, high-gloss, slick to the touch, chemically bonding inorganic layer.
C1 Crystal Lacquer — A chemically bonding quartz paint coating, Crystal Lacquer is a chemically bonding quartz paint coating. It has the ability to bond to any type of gel coat, vinyl and all paints. Relatively thin and hard, the C1 does provide good swirl resistance. It is also resistant to temps up to 500 degrees Celsius.
C4 Permanent Trim Restorer — This coating, which utilizes a chemical bond to become an extension of the plastic molecule it is protecting, is exceptionally thin so will not add an unattractive gloss finish to the surface. Instead, it serves to restore all but the most faded trim to an "as new" condition.
C5 Wheel Armour — This offers the ultimate protection for wheels, and also repairs brake dust and contaminants. Due to the C5's high density and chemical bonding mechanism, it provides outstanding performance through and through. It will also retain its integrity up to temps of 600 degrees celsius.
G1 Clear Vision Smart Glass — Unrivaled durability is found here. That is because the G1, unlike regular rain repellent coatings, uses a chemical bond. It also works to improve wet weather visibility as well as safety and eye strain.
"This technology also provides protection for glass, interior and wheels, all with a five-year guarantee."
More benefits
Your interior will also be preserved for years to come, thanks to GTechniq Platinum's Interior which includes biocoat, a proven antimicrobial protection which protects the growth of microbes, that can be detrimental to your health. Unexpected spills are no problem, wiping away easily with a damp cloth. And, in addition to offering the best protection for your paint and protecting that "new car appearance," the ceramic coating has no side effects to the original paint, and even lasts longer than regular paint. It also requires minimal maintenance while adding additional protection to your vehicle's exterior. Its main benefits are its role in protecting from UV damage and Oxidization.
Preserve the clean and glossy appearance of your vehicle and have peace of mind each time you get behind the wheel! It will look the same as the day you purchased it, thanks to GTechniq. Scientifically tested, the GTechniq is without a doubt technology you can trust and the best defense! Take advantage of these benefits today!