A Welcome Addition…. Google Maps is now available for Apple CarPlay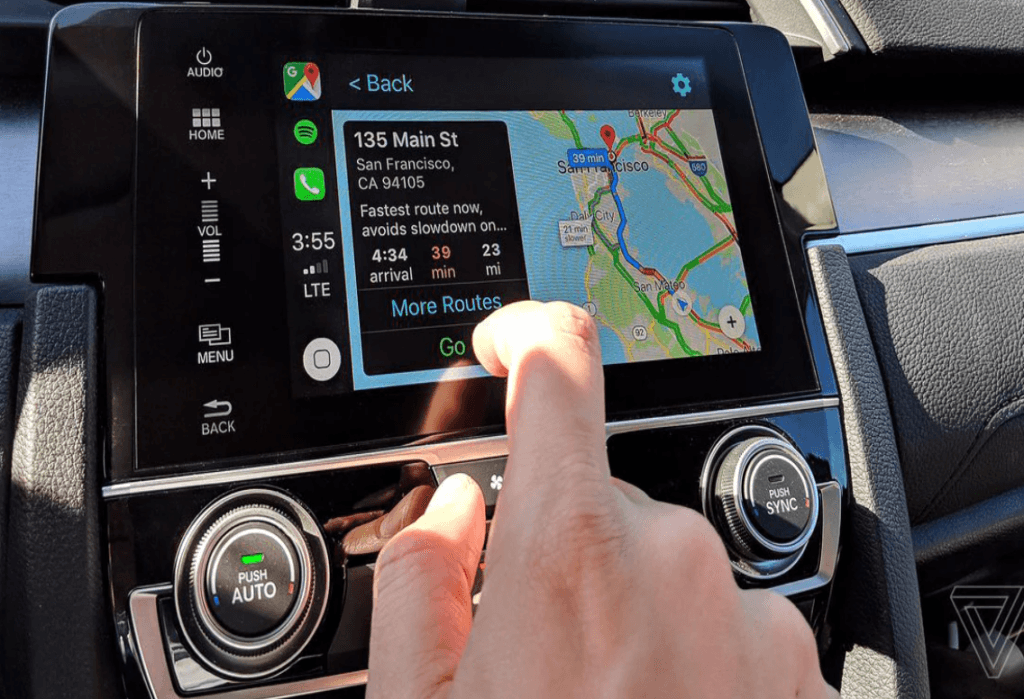 The news just got better when it comes to the navigation options in your vehicle. The most popular navigation map, Google Maps is now supported by Apple CarPlay, which means that iPhone users can now navigate with Google Maps directly from their vehicle's built-in display. This experience is worth its weight in gold and the benefits to this new addition are numerous. With Google maps, drivers now have the ability to navigate to search results, such as places of interest, and can even talk to Google Maps itself!
Here is all you need to know….
Getting started
Replacing your Apple Maps with Google Maps takes a few simple steps. First, make sure you are running iOS 12 on your iPhone and Google Maps version of 5.0 or higher. Then open Settings and tap General then CarPlay. Choose your vehicle and swipe to the second page of apps, tap and hold on Google Maps and move it to the Home screen. Plug the phone into the USB port in your car, or connect it wirelessly if you have that option. You will then see the CarPlay screen appear with Google Maps available.
Destination options
When you tap on Google Maps on CarPlay, you will be given a little overhaul that allows you to select the destination you need, access the app's options and, in the right corner, talk to Google Maps itself. As far as those destinations, Google Maps gives you a few options to pick from, giving you the easiest route. For example, if you choose one where you avoid highways, that option is yours, or tolls etc. Google Maps also provides live traffic reports and information you may not get elsewhere, especially with a conventional satellite navigation system. Such things as information on traffic jams is available, as is up-to-the minute ETA to ensure you know your exact arrival time to your destination of choice.
Microphone know-how
While Google Maps on CarPlay lacks voice control with Siri, within the app itself is Google-powered voice search. The navigation app also works with your Google account so you can have the convenience of saved addresses like work and home or your favorite eatery. It takes only two taps to be able to speak your directions into Google Maps. When you tap the microphone for the first time, you'll be asked to take a peek at your device and allow Google Maps to access your microphone and enable its voice search capabilities. Doing this will save a lot of time entering addresses manually, which is not something that should be done while driving. Google Maps also allows you to turn on satellite view which gives something to look at if sitting in a traffic jam or on a long commute.
Safety/convenience in mind
Google Maps for CarPlay gives iPhone users the option to safely use Google's navigation app in the car if Apple Maps doesn't provide the best data for a given location. There is a now a choice with mapping data, and drivers have the opportunity to make Google Maps their primary mapping app. You can use different routes from the various options given to you as well as see the effects of navigation changes directly on the map itself. For example, if you are thinking of taking a different route, you can immediately see whether it may actually save you time or not.
Google Maps is also on your Smartphone. During a safe time while driving, pull it up and use its "Explore Nearby" option to find nearby places you may like to visit. Also in the area of convenience, within the "Commute" section of Google Maps' settings, you can tell Google to use your location history to give you better estimates of your daily commuting times. This helps with planning your day each and every day and help shave time when it is needed the most!
Google Maps gives you real time information and allows you to never skip a beat, especially when racing out the door. It lets you start navigation from your iPhone and immediately pick up where you left off once you've connected to CarPlay. Minutes matter in daily commutes, and this option speaks to that.
No data, no problem!
Even without data, you can find the destination you need, even amidst spotty reception. This holds true if you are out camping or traveling overseas. You have the ability to download maps of the area to see directions and even use your turn-by-turn navigation without being online.
In the four years since CarPlay made its debut, Apple Maps has been the only navigation option, but that is no longer the case. While Apple Maps has made numerous improvements over the years, Google Maps is the proven leader as the most popular navigation app. It is a welcome addition even for those who wish to still use Apple Maps.
Navigation, voice, reliability and yet another option to make getting to your desire destination a breeze — Google Maps on CarPlay may now be your best choice. Save time while commuting and be prepared for whatever your next ride has in store. Let this welcome addition guide your way.
Simply update your Google Maps app, buckle your seatbelt and enjoy what is the preferred navigation experience in CarPlay. There is finally an option to use a third-party service that, in some situations, may be in fact the better choice.